Your home is your castle: It's where you feel safe and where you dare to dream. Home is where you always return to and where we share your thoughts and desires with those close to you.
Our Founder Una has been developing the best home security system herself since 2012. Apart from having the vision of combining multiple advanced security technologies in a single device, Una made it the company's mission to create a system that is affordable, easy on the eyes and most of all: intelligent. Home security should not be a matter of contstant managing and monitoring: It should secure you and your home all by itself.
A-Zone is an easy to use home security system with a sleek design that looks right in every home. Forget about alarm codes, maintenance contracts or difficult installation: A-Zone LifyShield Wi-Fi outdoor security camera is hassle free, low-maintenance and requires zero technical expertise.
Key Features
HD camera: The system is equipped with a full HD 1080p camera which recognises the users face and records video and make snapshots in case of an event
Motion detector: Spots movement in your home using infrared
Accelerometer: Detects tampering with Flare, to avoid the device being taken off the wall
Temperature sensor: Identifies sudden temperature changes in its environment
Microphone: Detects sounds associated with burglary and allows the user to give voice commands
18 Infrared LED Night Vision: Keep your home under full protection even in midnight.
WiFi module: Keeps LifyShield connected to the Cloud Storage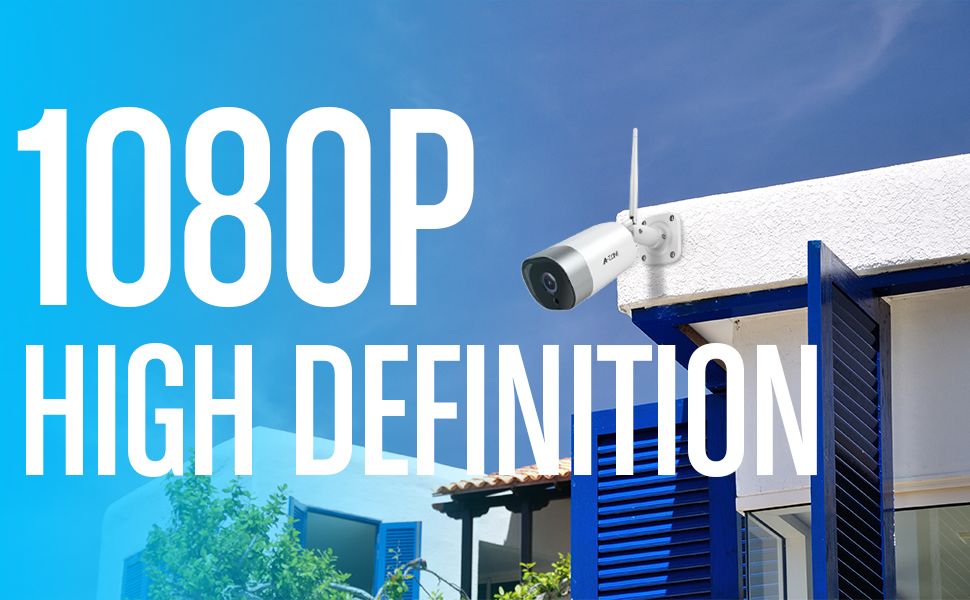 1080P Resolution and 115° Lens
Featuring a 2MP 115° wide-angle lens, A-zone LifyShield delivers very clear and sharp HD images than those of 720P. Our 1080P security camera presents you a crystal clear view of your house. You can know what happens clearly through live view or playback videos.
High Ranking App
With high score app, A-Zone LifyShield Wireless Outdoor Security Camera System gives our customer a very good and satisfying experience when using it. Our app ranks 4.4 (300+ comments) on app store and 4.7 (3000+ comments) on google play store.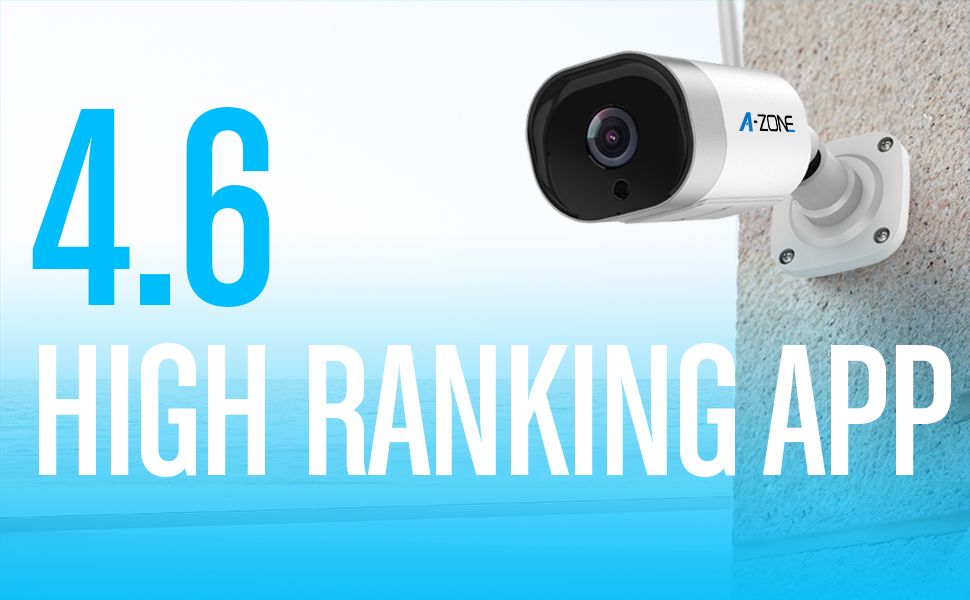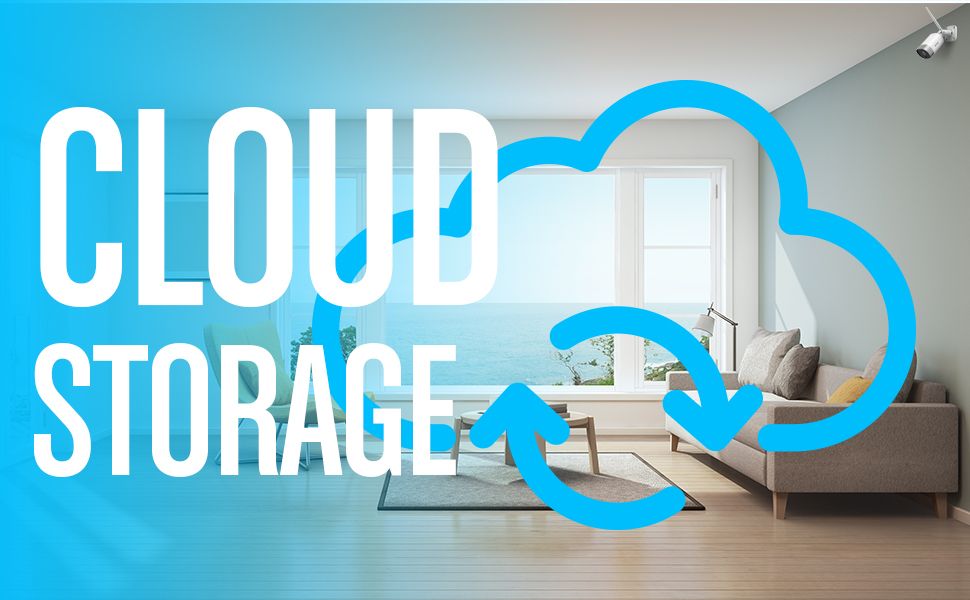 Cloud Storage and 64GB TF Card Supported
Cloud Storage Service ensure that you never miss anything. Log in to instantly pinpoint your footage through an intelligent timeline and playback seamlessly in brilliant quality. Live viewing, along with 72 hours of recorded storage is included. It's FREE for the first 30 days. Also, it supports Maximum 64GB TF card for local recording.
Motion Detect and Alert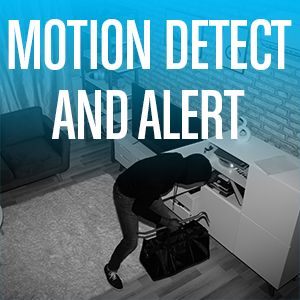 Customize the setting to send notification every 10 mins~1 h or every notification directly to your smartphone via the the app. Notification can be automatically turn off when at home.
Night Vision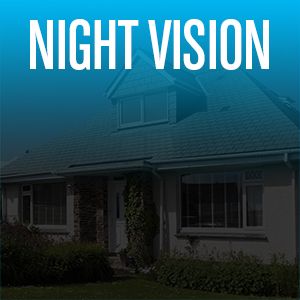 Thanks to 18pcs 850nm Infrared LEDs, Night vision ranges up to 50 feet in low light or even in pitch dark with clear image. You can monitor your garden clearly and easily at night with the A-Zone LifyShield Wi-Fi outdoor security camera. Night vision mode will work automatically based on light change, or be controlled manually by settings menu on the App.
115° View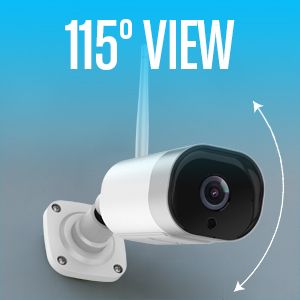 With a 115° lens, LifyShield monitor every small conner of your garden.
Two-Way Audio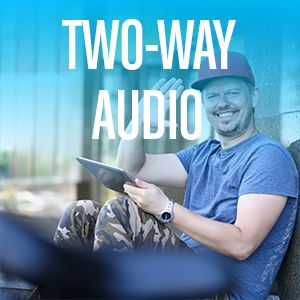 The built-in ultra-responsive microphone allows you to have smooth stable conversations through our App, Intercom mode lets you activate the microphone and speaker, so you can send commands to your pet, or scare off unwanted guests. Hands-free mode allows for a flexible two-way conversation with your loved ones.
Check What You Missed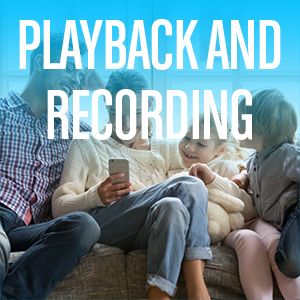 Videos can be playback from the cloud/ microSD card to see what happened. Understand the outside situation all the time easily.
Comes with eBook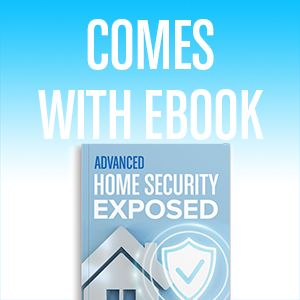 We've created an Ebook "ADVANCED HOME SECURITY EXPOSED" for our customers. It comes with the product, downlonad it and learn how to make your home 100% safe NOW! Click here to download.
Protect Your Home and Garden Anytime Anywhere